Pudloo Samayualie
Bringing Brooklyn a contemporary view of Inuit art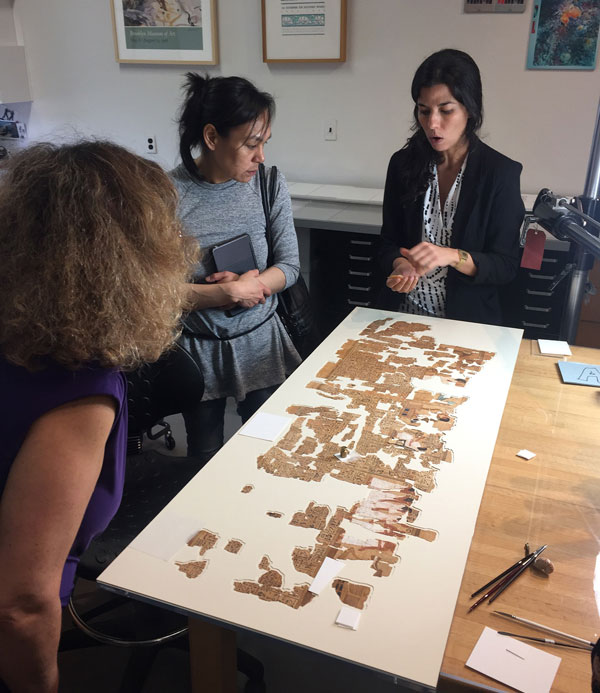 Photo: Dorset Fine Arts
Art lovers around the world are familiar with the aesthetic of traditional Cape Dorset artists. But what about today's artists? With her detailed pencil line-drawings depicting buildings and structures in her home town and elsewhere, Pudloo Samayualie is a contemporary artist working to redefine Inuit forms of artistic expression.
Contemporary Inuit art
Unlike traditional Inuit art, Samayualie's subject matter veers away from images of the natural world or the Innu's place within it. Rather she depicts her built environment: a telephone pole and wires crossing into unseen space, a typical Cape Dorset house, a still-life of artist's brushes; yet her work displays the vibrant colours reminiscent of her predecessors.
Engaging international audiences
Samayualie was invited to take part in a 2-week residency with curatorial staff at Brooklyn Museum in New York in the fall of 2016. The residency is part of an initiative to forge "creative dialogue between northern and southern arts communities in North America." Samayualie received $2,500 from the Travel Grants to Professionals in the Visual Arts program to participate in this initiative.